Here are the Advanced Features Mainstay of iOS 15, Will It Be Able to Attract Android 12 Users?
The American giant company, "Apple" will soon launch iOS 15, the next major operating system update for iPhone devices. This new operating system has new video calling technology and is better than before, in this iOS 15 update also gets an improved notification system in message and call modes.
The Apple company has updated the messaging features in iOS 15‌ to include new ways of sharing content, such as photos, music, podcasts, Apple News articles, and more. In addition, users can pin important content to view it more easily.
In addition, the notification display is also more elegant in iOS 15, so notifications are only limited to a summary of installed user applications such as messaging applications, applications shopping, and social media applications.
The Apple company has also added a "Do Not Disturb" mode for users, which means this feature is more like Android. This Do Not Disturb feature means users can turn off ringtones, vibrations as well as calls and messages simply by selecting Do Not Disturb mode.
Not only that, Apple also updated its navigation map, which aims to make it easier for users to get road access maps and this map allows users to display more detailed city maps with new street maps in urban areas.
The Apple company has also updated the Weather app and now has a new design with a beautiful animated background.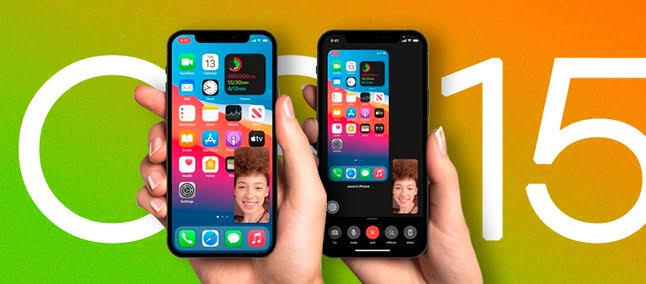 Photo: tudocellular.com
On the other hand, the company Apple also announced that it will add many features to the upcoming FaceTime application, including spatial audio features, sound isolation, SharePlay, and more.
The Spatial Voice feature is set to make users feel as if they are sitting in the same room as the person they are talking to, and for conference calls, it will appear as if a friend were in the same room.
As for the "Sound Isolation" feature, it will block out the noise around you while focusing on the user's voice making it very clear. Please note that "FaceTime" is one of the Apple applications that can video call up to 32 people in one group video call
Reference:
apple.com - iOS 15 brings new ways to stay connected and powerful features that help users focus, explore, and do more with on-device intelligence